Arctic Cat Prowler | Fenêtre Arrière Demi Combo (bas+haut) | Half Combo Back Panel Dust Stopper Window (lower+upper) - APCC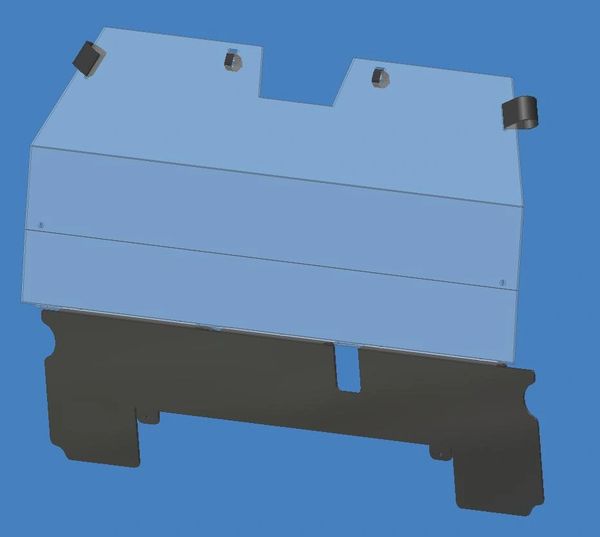 Arctic Cat Prowler | Fenêtre Arrière Demi Combo (bas+haut) | Half Combo Back Panel Dust Stopper Window (lower+upper) - APCC
Compatible: 
Prowler 500HDX | 700HDX [Round tubes] ( 2016-18 ) 
Prowler 550XT | 700XT | 1000XT [Round tubes] (2015-18)
(English Below)
Fenêtre, lunette arrière arrêtant la poussière avec une section du demi bas fait de matériel noir contre la poussière résistant aux impacts et une section demi haut fabriqué de polycarbonate incassable 10X plus fort que le verre trempé, 20x plexiglas, 50x le verre régulier et verre de sécurité, peut être plié, passe 15% plus de lumière que le verre, ne transpire ou bue dans le froid comme du verre. Le matériel est incassable, c'est garanti!
Pièces résistantes aux rayons UV et corrosion.
Installation facile. Aucun perçage requis.
5 options disponibles.
Attaches:
- Courroie Robuste: Pour être enlevé et installé facilement 
- Bride Anti-Corrosion: Pour installation permanente ou semi-permanente 
Revêtement Protecteur:
- Général: Pour usage léger, peu fréquent ou en hiver en sentiers couvert de neige
- Général Teinté (Disponible HAUT Seulement): Pour réductions des éblouissements causé par éblouissement, le soleil ou neige en sentier léger, peu fréquent ou en hiver en sentier couvert de neige
- Anti-Égratignure: Pour une résistance contre l'abrasion des éléments hors-route, usage fréquent ou toutes saisons (boue, poussière, roches)

(ENGLISH)
Back window, windshield, dust stopper with half lower section made of black impact resistant dust proof material and half upper section made of shatterproof polycarbonate 10X stronger than tempered glass, plexiglass 20x, 50x regular glass and safety glass, can be bent, let through 15% more light than glass, will not transpire or sweat in the cold like glass. The material is unbreakable, guaranteed!
Parts resistant to UV and rust.
Easy installation. No drilling required.
5 options available.
Fasteners: 

- Heavy Duty Velcro: For easy installation and removal 
- Rust proof Clamp: For permanent or semi-permanent installation 
Protective Coating:
- General: For light use, infrequent or winter use in a snow covered trails
- General Tinted (Available UPPER Only): For reduced glare caused by reflection, sun or snow in light trails, infrequent or winter use in a snow covered trail
- Anti-Abrasion: For Abrasion resistance against off-road elements, frequent usage or all seasons (mud, dust, rocks)

Reviews