CF MOTO UFORCE 1000 | Pare Prise Plein Complet | Full Complete Windshield - UW-FUBF-xxxxxx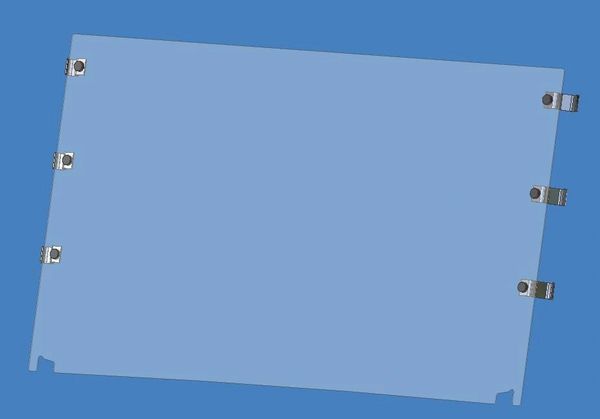 CF MOTO UFORCE 1000 | Pare Prise Plein Complet | Full Complete Windshield - UW-FUBF-xxxxxx
Compatible: 
UFORCE 1000 (2019-20)
(English below)
Pare-brise plein fabriqué de polycarbonate 1/4 épais incassable 10X plus fort que le verre trempé, 20x plexiglas, 50x le verre régulier et verre de sécurité, peut être plié, passe 15% plus de lumière que le verre, ne transpire ou bue dans le froid comme du verre. Le matériel est incassable, c'est garanti!
Pièces resistants aux rayons UV et corrosion.
Installation facile. Aucun perçage requis.
5 options disponibles.
Attaches: 
- Support Antirouille: Pour installation fixe et permanente
Revêtement Protecteur:
- Général: Pour usage léger, peu fréquent ou en hiver en sentiers couvert de neige
- Anti-Égratignure: Pour une résistance contre l'abrasion des éléments hors-route, usage fréquent, toutes saisons (boue, poussière, roches)
Aération:
- Aucune: Sans ouvertures
- Ouvertures Coulissantes: Pour ventilation contrôlée de la cabine.
(ENGLISH)

Full windshield made of shatterproof 1/4" thick polycarbonate 10X stronger than tempered glass, plexiglass 20x, 50x regular glass and safety glass, can be bent, let through 15% more light than glass, will not transpire or sweat in the cold like glass. The material is unbreakable, guaranteed! Parts resistant to UV and rust.
Easy installation. No drilling required.
CAD designed and CNC cut
5 options available.
Fasteners: 
- Rustproof Bracket: For permanent or semi-permanent installation 

Protective Coating:
- General: For light use, infrequent or winter use in snow covered trails
- Anti-Abrasion: For abrasion resistance against off-road elements, frequent usage or all seasons (mud, dust, rocks)
Ventilation:
- None: No openings
- Sliding Openings: For controlled ventilation of the cabin.
Reviews