Universal | 23" Déflecteurs de Brise/Poussière | Wind/Dust 23" Deflectors -UD23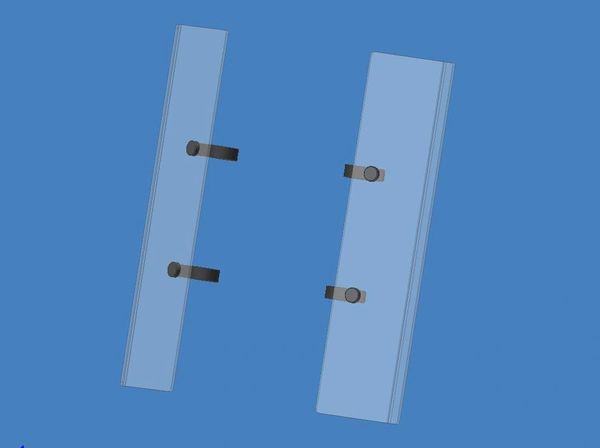 Universal | 23" Déflecteurs de Brise/Poussière | Wind/Dust 23" Deflectors -UD23
Compatible:
1.5", 1.75", 2" Tubes Ronds - Round Tubes
Arctic Cat, Can Am, CFMOTO, Honda, John Deere, Kawasaki, Polaris, Yamaha
(English Below)
Déflecteurs avant contre la brise et poussière provenant des cotés fabriqué de polycarbonate incassable 10X plus fort que le verre trempé, 20x plexiglas, 50x le verre régulier et verre de sécurité, peut être plié, passe 15% plus de lumière que le verre, ne transpire ou bue dans le froid comme du verre. Le matériel est incassable, c'est garanti!
Pièces résistantes aux rayons UV et corrosion.
Installation facile. Aucun perçage requis.
Options disponibles.
Attaches:
- Diamètre Bride Anti-Corrosion: Pour installation permanente ou semi-permanente


(ENGLISH)
Front deflectors against side wind and dust coming from the sides made of shatterproof polycarbonate 10X stronger than tempered glass, plexiglass 20x, 50x regular glass and safety glass, can be bent, let through 15% more light than glass, will not transpire or sweat in the cold like glass. The material is unbreakable, guaranteed!
Parts resistant to UV and rust.
Easy installation. No drilling required.
Options available.
Fasteners:

- Rust proof Clamp Diameter: For permanent or semi-permanent installation

Reviews